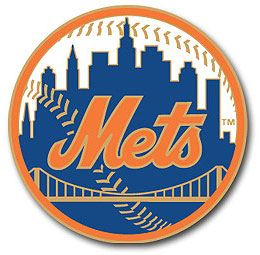 2011 Record: 77 – 85, Fourth in NL East
Key Additions: Frank Francisco (P), Ronny Cedeno (SS), Adam Loewen (OF), Ramon Ramirez (P), Jon Rauch (P), Andres Torres (OF)
Subtractions: Jose Reyes (SS), Chris Capuano (P), Jason Isringhausen (P)
2012 Outlook: It's a confusing time for the Mets franchise, and not a lot if going right. Poor decisions from the past are coming back to haunt them, there is a lot of financial uncertainty, and very little to look forward to. The biggest indicator of the Mets current situation is tied to Jose Reyes, the Mets' former franchise player. In a strange twist of fortune, the Mets lost Jose Reyes because the Marlins offered too much money to him. To illustrate how bizarre that is, the Mets paid $12 million to Oliver Perez in 2011, and he didn't throw a single pitch for them. This is the same organization that decided to pay Bobby Bonilla roughly $30 million, or $1.2 million every year from 2011 to 2035 instead of paying him the $5.9 million owed after they released him in 1999. So it is obvious that the financial situation is a rocky one for the Mets, as their ownership is embroiled in legal troubles related to the Bernie Madoff scandal, poor contracts coming back to haunt them, and clouds of uncertainty surround their star players. However that is all of the off-the-field troubles, how do things look on the field?
One of the Mets' biggest problems in recent years, has been the struggle for their players to stay healthy. Johan Santana battled injuries every year since he joined the Mets, culminating with him missing the entire 2011 season due to rotator cuff and shoulder surgeries. David Wright missed time in 2011 due to a stress fracture in his lower back, and Jason Bay missed time due to a rib injury. There is no question that the Mets need production from these key players and for the team to stay healthy in order to succeed in one of baseball toughest divisions.
The Mets do have some young guys coming up that fans can get excited about as well. Lucas Duda, Ruben Tejeda, Ike Davis, Daniel Murphy and Jon Niese are all in their mid-20s and have impressed enough to land on the major league roster and are just on the cusp of developing into what they could be. If these 5 young players can continue to develop and emerge as young potential all-stars, the Mets fortunes could quickly turn around.
One of the biggest changes this offseason for the Mets, was a revamped bullpen, that in some ways mirrored the Blue Jays 2011 bullpen as the Mets added both Frank Francisco and Jon Rauch. It was a questionable move as the Blue Jays bullpen notoriously blew 25 saves, but moving to the NL may be a beneficial move for both former Jays. However, Frank Francisco's 2011 was better than the blown saves indicate and signing Francisco to be the Mets closer may turn out to be one of the best offseason signings.
The Final Count: 73 - 89, Fifth in the NL East
There is a lot going on surrounding the Mets recently and unfortunately, until all of that is resolved the product on the field will be affected. The Mets thankfully held on to some of their young upcoming talent, such as Jon Niese, as rumours about him being shopped circulated in the offseason, and it was wise to hold on to him and other young talent, despite losing one of the best offensive shortstops in the game. They could have fallen harder from their 2011 standings, but good productions from their young studs, plus the return of Johan Santana that we predict they will finish 73-89, good for last in a very strong NL East. Things could improve beyond that if they can find a way to stay healthy, but the post-season still appears to be years away.
You can follow Brandon on Twitter @Bam_86
What do you think about the Met's upcoming season!? Let me know in the comments section!